Are You a Firefighter Exposed to AFFF?
Are You Fighting Cancer?
Military and civilian firefighters exposed to Aqueous Film-Forming Foams may be entitled to significant compensation.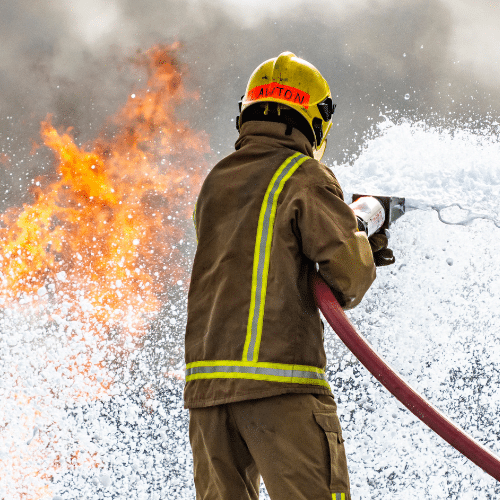 Hire An Experienced AFFF Attorney
The Ferraro Law Firm is one of the top environmental toxins law firms in the nation in the number of claimants we represent and the total recovery we have obtained for our clients. Our courtroom successes have also given us the financial resources to handle complex cases that require a significant monetary investment on the part of the law firm handling your case.
AFFF Exposure Causes Cancer
An estimated 20% of firefighters develop cancer due to their exposure to AFFF.
66% of the career firefighter line-of-duty deaths from 2002 to 2019 were from cancer, according to data from the International Association of Fire Fighters (IAFF)
The Ferraro Law Firm AFFF Cancer Attorneys Will:
Evaluate your situation at no cost or obligation.
Determine if you are entitled to file for compensation.
Walk you through the next steps if you are eligible for compensation.
You are not alone! Hire one of the most experienced AFFF law teams in the country and ensure you receive the maximum financial compensation you deserve.
If you are a firefighter, military personnel, or work anywhere firefighting foam is utilized you are at risk of developing cancer or other serious illness from AFFF exposure. If you've suffered injuries due to AFFF exposure, our team will help explore your options for legal recourse.
Diseases Linked to AFFF Include:
Kidney cancer
Testicular cancer
Liver damage
Thyroid disease and thyroid cancer
Rectal cancer
Ovarian cancer
Please call us or fill out the FREE case evaluation form and a member of our team will be in touch.